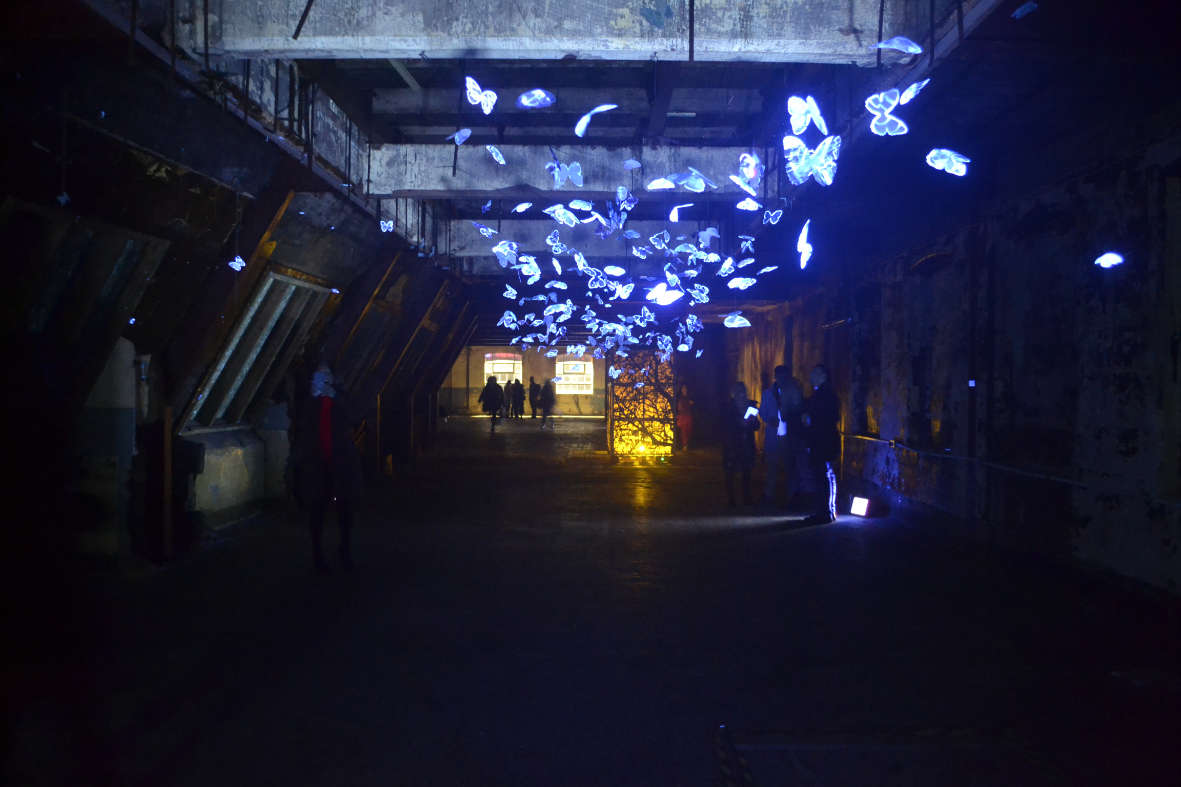 Exhibit Here's Art Maze Exhibition
30
30 people viewed this event.
Exhibit Here is so excited to invite you to attend the Private View of our epic Art Maze Exhibition, which will be returning to the iconic Bargehouse for the second time this year. Come and join us to view and buy original artworks!
This historic four-storey raw warehouse space will once again be transformed into a haunting and immersive maze of art creating a story that unravels as visitors explore the exhibition. With 13 different spaces to discover, each room is incredibly atmospheric with original features and quirks, providing a fascinating backdrop for the exhibition.
Chop & Chip will also be returning with us and setting up their 10ft mobile cash bar on the ground floor of Bargehouse, offering a full menu including cocktails, mocktails, wine, beer, cider, spirits, and soft drinks. They will be onsite from 4pm, ahead of the Private View starting at 6.30pm, so if you want to beat the que, meet the artists, and enjoy a drink with friends before the excitement of the Private View arrive early!
We hope you will all enjoy this fantastic full bar experience, whilst being surrounded by amazing art and people!
Selected Artists: To be announced
Curator: Leila Bibizadeh
Venue: Bargehouse, Oxo Tower Wharf, Bargehouse Street, South Bank, London SE1 9PH
OPENING TIMES
26 – 30 October 2022, admission free
Wednesday – Sunday, 11am – 6pm
PRIVATE VIEW
Wednesday 26 October 2022, 6.30pm – 8.30pm
Early drinks: From 4pm
Image: Butterfly Installation – The Synchronous Kaleidoscope by Anne Bennett, exhibited in our February 2022 Art Maze Exhibition